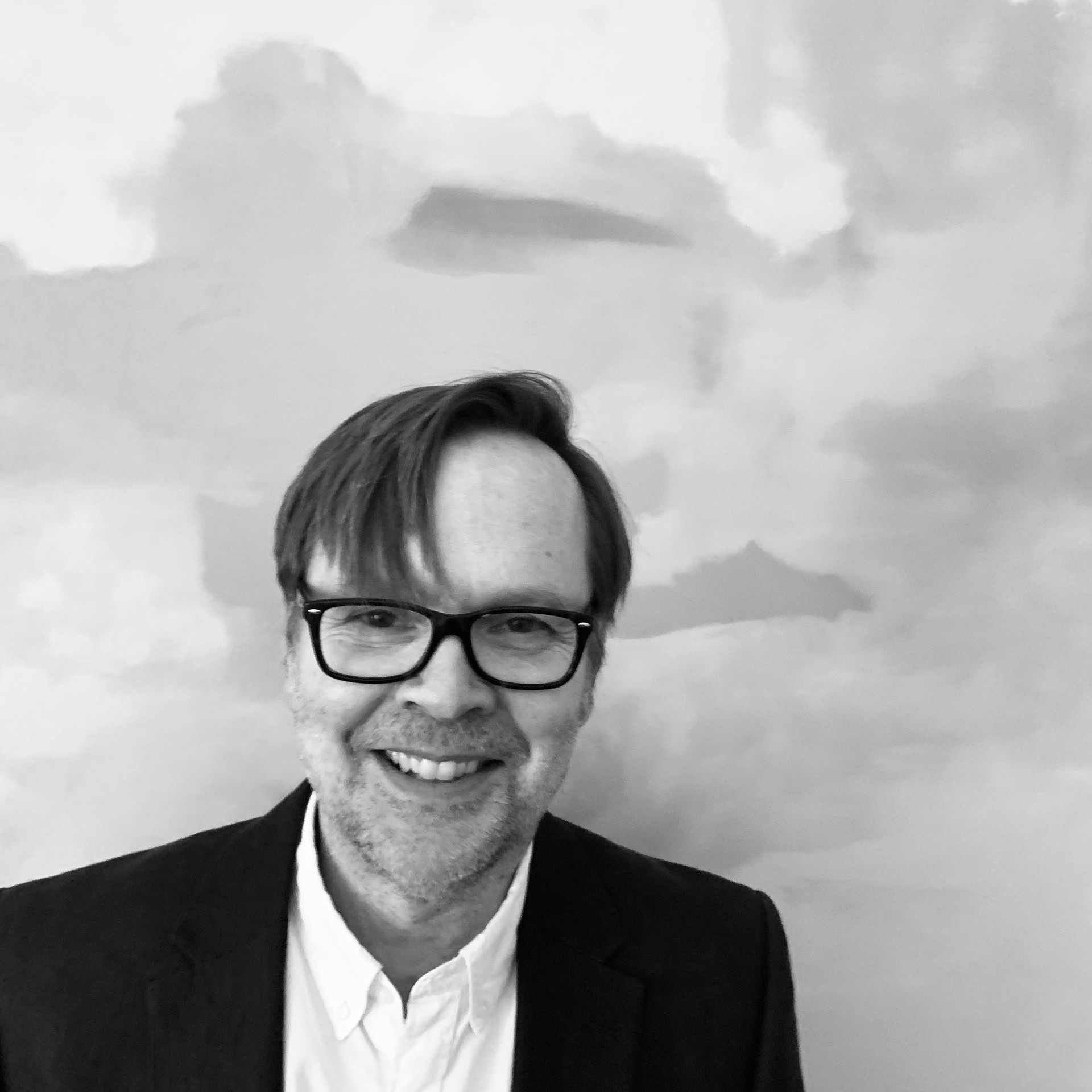 Brian Stinson is a plein air artist painting the New Mexico landscape.
​He has an M.F.A. in painting from UMASS in Amherst, Massachusetts. Following graduate school he taught at Pratt Institute in Brooklyn before traveling to Europe. While visiting Spain, he was selected by the noted realist painter Antonio Lopez to study in Santander. He was Artist in Residence at the University of Dallas International Artist Residency program CentralTrak. His paintings are included in private collections in Spain, Portugal, Germany and the U.S.
Brian resides with his wife and two daughters in Albuquerque, New Mexico.
EDUCATION
2004 University Menendez-Pelayo, Santander, Spain
Summer Session: Drawing from Life with Antonio Lopez-Garcia July 2004
1995 M.F.A. Painting Magna Cum Laude
University of Massachusetts, Amherst, Massachusetts
1986 B.F.A. Painting
Louisiana Tech University, Rustin, Louisiana
GALLERY REPRESENTATION
Current Meyer Gallery Santa Fe, NM
EXHIBITIONS
2023 South Broadway Cultural Center UETF Resilency Residency Artists Albuquerque, NM
2022 Open Space Gallery Celebrating El Bosque Albuquerque, NM
2019 Albuquerque Museum of Art ArtsThrive Albuquerque, NM
2018 Art Educators Exhibition Masley Art Gallery, University of New Mexico Albuquerque, NM
2014 Gallery Artists Valley House Gallery Dallas, TX
2012 Central Track Residency Residency Artists Exhibition Dallas, TX
2012 100 Years of Drawing, USM Faculty Juried Exhibition, Hattiesburg, Mississippi
University of Mississippi Faculty Juried Exhibition, Lauren Rogers Museum of Art , Laurel, Mississippi
2009 International Exhibition Galeria de la Riba Cadaques, Spain
2009 Spring Exhibition Mississippi Gulf Coast Community College Perkinston, Mississippi
2005 International Survey Galeria de la Riba Cadaques, Spain
2004 National Juried Drawing Exhibit Wiford Art Gallery Santa Fe, New Mexico
2003 Landscape Invitational Wiford Art Gallery Santa Fe, New Mexico
2002 Gallery Artists Charlene Cody Gallery Santa Fe, New Mexico
1995 M.F.A. Thesis Exhibition University of Massachusetts Amherst, Massachusetts
1994 Banned on Campus Student Exhibition University of Massachusetts Amherst, Massachusetts
1992 Faculty Selects University of Texas Austin, Texas
1991 Selected Paintings 1991 University of Texas Austin, Texas
1988 Recent Paintings 1988, Acme Theatre, Atlanta, Georgia
1988 Vault Installations, Club Rio, Atlanta, Georgia
1987 Square Foot Art Exhibition Little Five Points Gallery Atlanta, Georgia
1986 B.F.A. Thesis Louisiana Tech University Ruston, LA
Teaching
2010 - 2012 Adjunct Faculty University of Southern Mississippi, Hattiesburg, Mississippi
2009 - 2010 Adjunct Faculty Mississippi Gulf Coast Community College, Perkinston, Mississippi
1998 - 1998 Adjunct Faculty, Pratt Institute, Brooklyn, New York
1997 - 1999 Architectural Model-making Shop Supervisor, Pratt Institute, Brooklyn, New York
1995 - 1995 Instructor of Record, Drawing II UMASS, Amherst, MA
1994 - 1994 Instructor of Record, Aqueous Media UMASS, Amherst, MA
1994 - 1994 Instructor of Record, Figure Drawing UMASS, Amherst, MA
1993 - 1993 Instructor of Record, Drawing I UMASS, Amherst, MA
1993 - 1993 Instructor of Record, Drawing I UMASS, Amherst, MA
AWARDS AND HONORS
2022 UETF Resiliency Residency Grant, Urban Enhancement Trust Fund, Albuquerque, New Mexico
2021 Awarded Solo Exhibition, Open Space, Albuquerque, New Mexico
2012 Central Trak International Artist Residency, University of Texas, Dallas, Texas
2008 6' x 120' Mural Painting Commission, Strictly Pediatric Surgery Center, Austin, Texas
1994 Teaching Assistantship Awarded, UMASS Amherst
PUBLIC COLLECTIONS
2023 Albuquerque Public Art Collection Albuquerque, NM
2008 Strictly Pediatric Surgery Center Austin, TX
Read More