Dave McGary (sculptor) (1958-2013)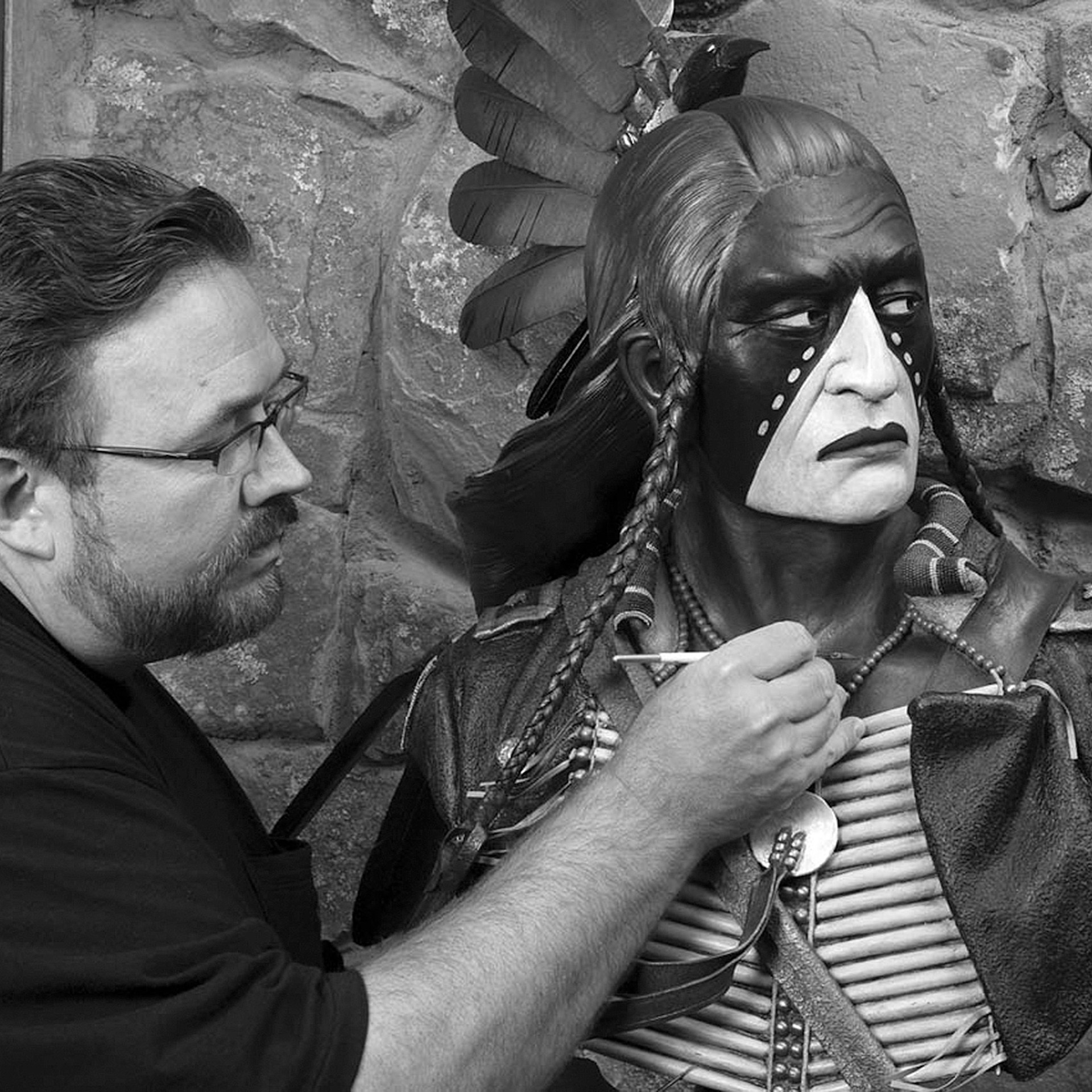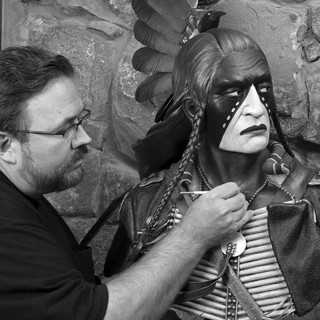 "Amazing," "astounding," and "unbelievable detail," are some of the most frequent first words heard when people view renown artist Dave McGary's bronze sculptures of Native Americans. The works are masterpieces of anatomical and historic accuracy. They are also based upon real persons of American history. They are collected by individuals, corporations and institutions on a worldwide basis.

Dave McGary was raised on a cattle ranch in Wyoming. His art career began early in life. At 12, he sculpted in clay. At 16, he received a scholarship to spend a year in Italy studying the human form and the art of bronze casting. Shortly after his return to the U.S., Dave began working at a Santa Fe foundry, and began a friendship with a Sioux artist that contributed significantly to Dave's interest in sculpting the American Indian. Subsequently, Dave was adopted into the Ogala Sioux tribe and given the name Wambalee Tanka, "Big Eagle." But his adopted family on the reservation were more likely to refer to him as "Big Red Ears" because of his predilection for soaking up tales of their ancestors. A McGary bronze is a unique combination of American West and classic Renaissance art form of Italy.

Each work contains many elements of historical authenticity, emotion, artistic skill and bronze casting technology. This special combination has been recognized through the placement of works at a wide variety of governmental and corporate locations.

Among the permanent public installations is one that may be seen in Santa Fe's Grant Park. The 14-foot-high work depicts Don Pedro de Peralta and his surveyor as they lay out early Santa Fe. The artist has also been exhibited in a One-man Show at the Russell Senate Rotunda in Washington D.C.

Meyer Gallery is pleased to display the magnificent bronzes of renown sculptor Dave McGary.
Read More