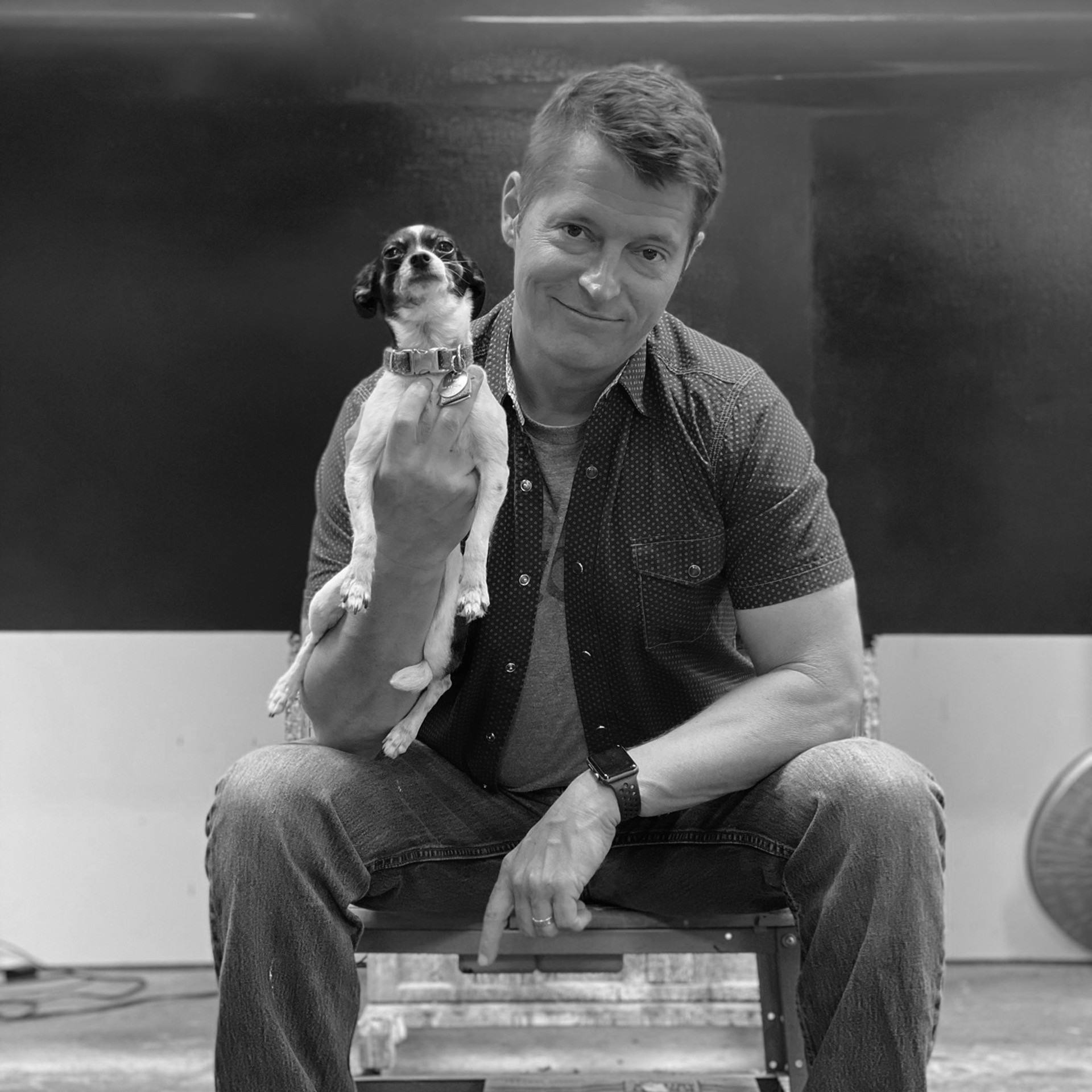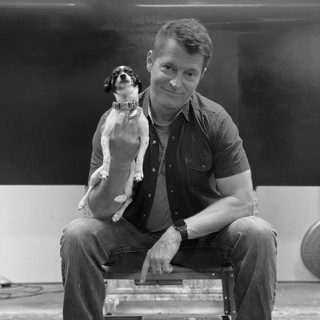 Rich Bowman was born in Sherman, TX in 1969. Rich Bowman's environment, a place surrounded by thunderclouds, rolling fields and flat river plains, has always influenced his landscape paintings. A place that once held boredom and unrest for him now holds beauty, serenity and intrigue.

For Rich Bowman, growing up amongst the fields and vast plains, was childhood of joy and hard work. For years he struggled to find peace with his paintings. He came to the realization that the detail and craft of his illustrative past are secondary to the emotional quality and truth of his work today. Free to paint without the burden of a camera's detail, the landscapes come from a place filled with emotion, a place that he knows well. It was only a matter of time before it would find its way from his head and onto his canvas. Rich Bowman has his degree in fine art from the prestigious Kansas City Art Institute.

Bowman's vibrant and passionate landscapes are both dramatic and subtle. He lures the viewer of his work with patches of color placed to contrast and intrigue.

"My paintings today are a direct result of my upbringing and my many years of creating, trying to capture the emotion I have felt from viewing a scene. My paintings are not about the details of a specific place. I try to convey a feeling of time and atmosphere through texture, design and color. My goal is to trigger a familiar feeling in the viewer as they connect to a painting." explains Bowman.

Bowman's emotional work has been featured in Southwest Art magazine, Southwest Airlines magazine and United Airlines magazine. He has had many successful shows throughout the country and won several awards for his work, including the Gold Medal in Painting from the Kansas City Art Directors Association in 1992.
Read More