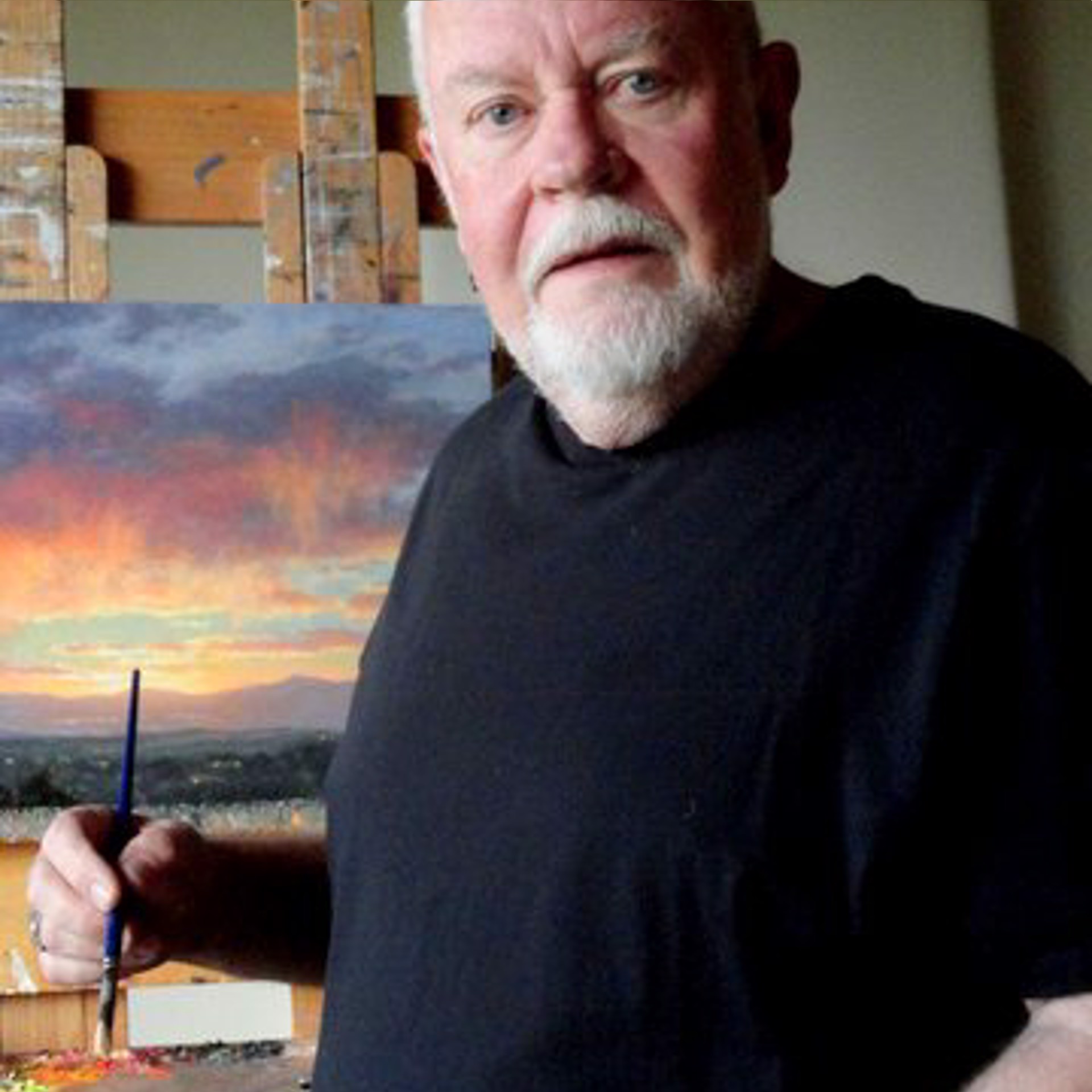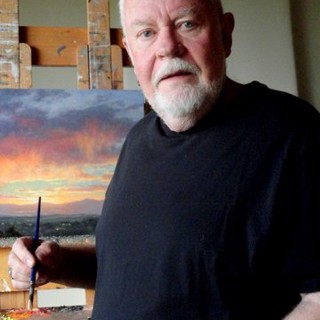 Grant Macdonald moved from Texas to New Mexico in 1987 and expanded his artistic horizons to the dramatic vistas and sunsets of the Land of Enchantment.

Born in Leesburg, Virginia, Macdonald was raised from age two on a ranch in west Texas. He began drawing at age six. His desire to become an artist was encouraged by his family, and he received his bachelors degree in Fine Art from the University of Mississippi. After serving a tour of duty in the Air Force, he received a Master of Fine Arts degree from the University of Texas at Austin, with a thesis on portraiture. His instructors in Austin included Everett Spruce and Ralph White.

In 1971 he moved to Kerrville in the Texas Hill Country, where he gained widespread recognition for his landscapes and wildlife art. Since moving to northern New Mexico, the focus of his work has shifted toward the immense and varied subjects offered within that region.

More recently, he has expanded his range of subject matter to include places that he and his wife, Sharon, love to explore, such as the coast of New England, the cities and countryside of France, and also portraiture.

Macdonald has participated in several major exhibitions, including the American Art Classic and the Western Heritage Sale in Houston, the Collector's Sale in Dallas, and major auctions in the U.S. Macdonald has been featured in several notable art publications such as Art of the West and Southwest Art magazines.

"What I seek to portray in my art is not so much what people see, but what they remember about a place. I am a realist, but I'm not attempting simply to document nature: I try to identify the essential qualities that elicit an emotional response and communicate that response through my work."

Meyer Gallery is pleased to represent the fine works of Grant Macdonald.
Read More