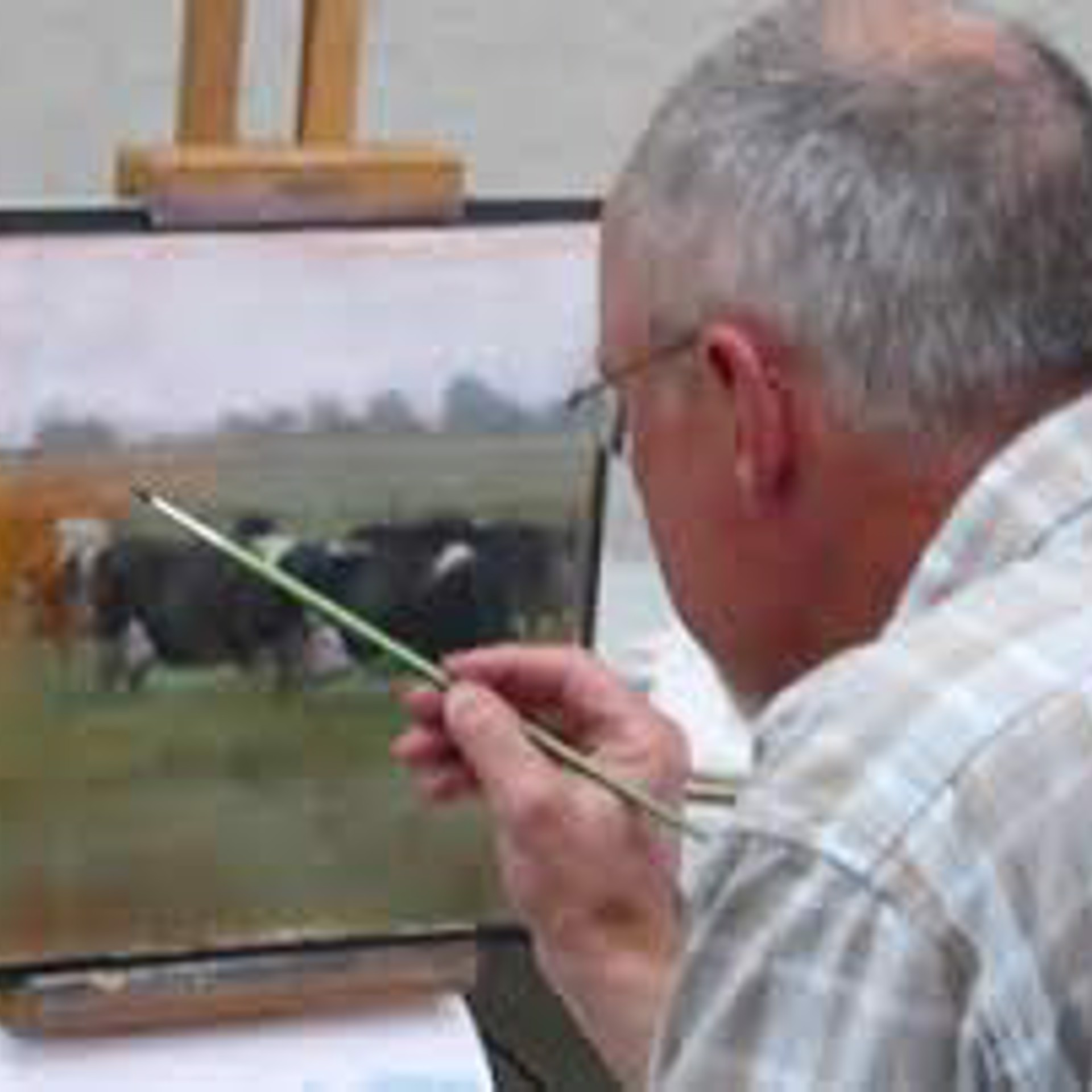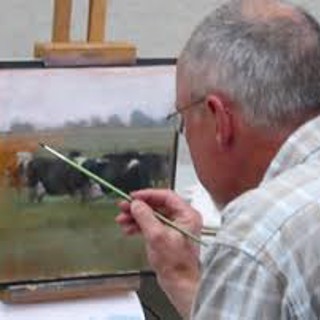 "An arrangement of deliberate form, coupled with abstract patches gives the viewer a sense of harmony with the painting. Workman finds no conflict between abstract and concrete. Rather than let opposite notions to war within, he weaves them into dramatic amber sunsets, tranquil pastures and misty moody mornings."
Art of the West
August 1995
Michael Workman, his wife Laurel, and their children live in Utah. He received both his BA and completed his MFA from Brigham Young University in 1992. His style is "contemporary traditionalism" as noted by Focus/Santa Fe magazine.
"I think I'm producing something people long for," he says. "My watchword is beauty. I'm after producing something beautiful. For me it's a spiritual thing. I see beauty everywhere I look." He was highly influenced by George Innes who believed that art should evoke emotion in people.
Workman's art has won wide acceptance by collectors, artists and critics. He has been featured in Art-Talk, Southwest Art,and several other publications as well as an invited artist of the Mountain Oyster Club annual show and the Northwest Rendezvous show.
The harmony of his work is a theme that follows through his life and family. His paintings are carefully planned, but yet are full of life and feeling. Letting his brush find the right balance between classical and romantic - formula and freedom - Workman harbors no desire to be the god of art, but rather to bring glory to God through his art. "I like to make people feel things, and I use landscape and animals to do that," he says. "I want to communicate on more than one level."
Much of Michael's work includes some architectural influence similar to the Baroque period when many artists were also draftspersons. This is not really a surprise since Michael spent almost seven years working as an architectural illustrator prior to his return to school to complete his college training.
Workman finds his creative juices stirred by sunsets, cool gray days, late evenings, vast fields and the simple elegance of animals. Always his work is one of balance of the definite and the abstract. It is the classical and romantic, not in opposition but blending in harmony, that entice the viewer to become part of the pastoral landscape.
Generally, his paintings are in the size range of 12x16 to 36x72 inches. All paintings are on birch board surrounded by frames designed or personally selected by the artist. He feels the frame is a critical element in the totality of his art. Meyer Gallery is honored to be the exclusive representative of this very special artist.
Read More