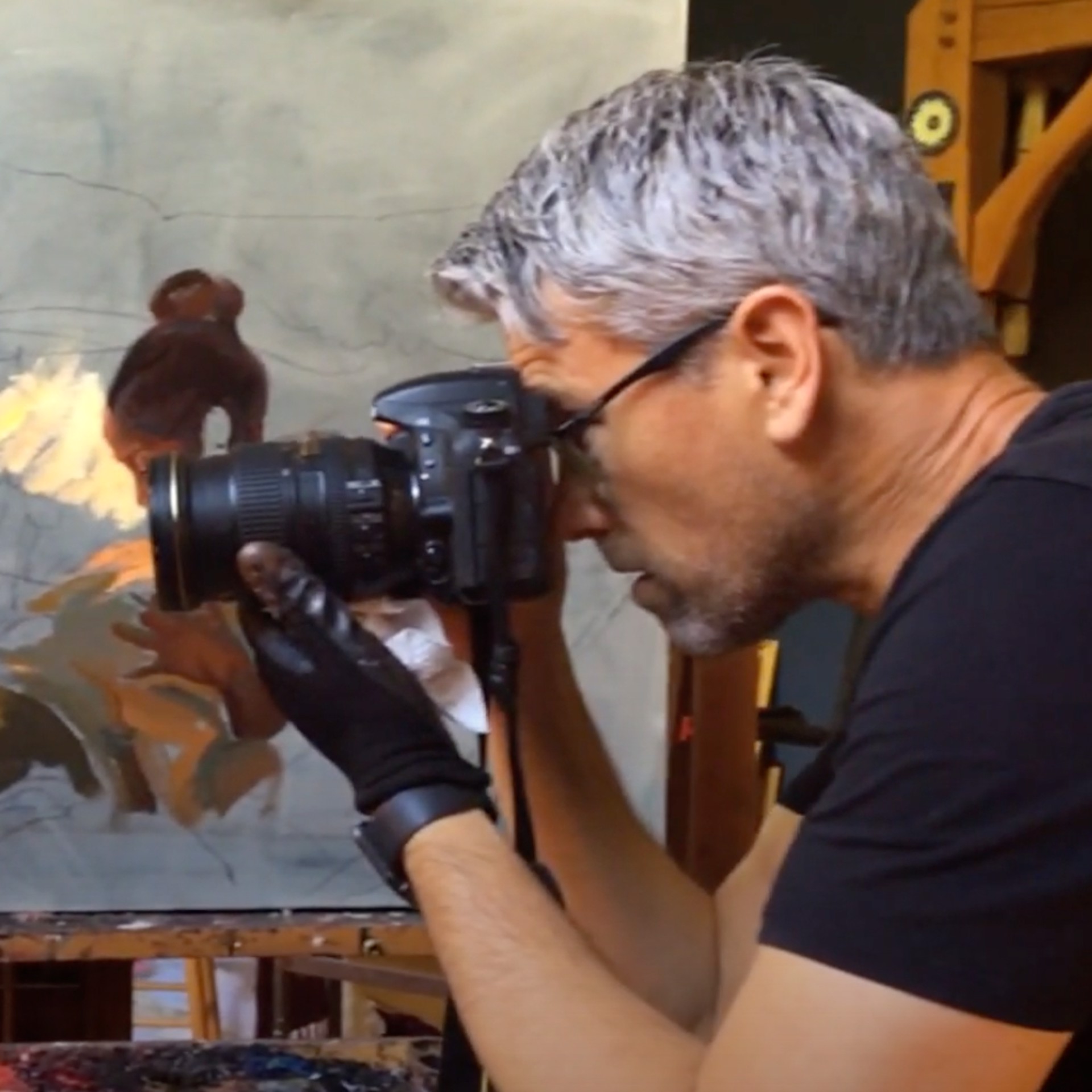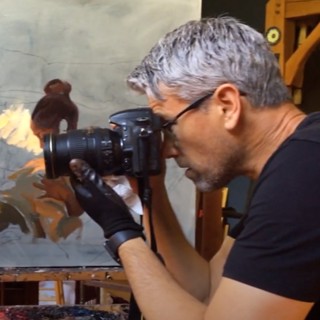 Honesty is the vein that runs through the life and art of Dan Gerhartz. This integrity, combined with his driving work ethic and impeccable technique, have brought him a degree of success that artists twice his age would envy.

Born in 1965, Gerhartz grew up in rural Wisconsin, an area he continues to call home. The unspoiled beauty of the nearby Kettle Moraine State Forest was his playground as a child and provides inspiration for many of his paintings today. "I've been really lucky," he says. "I can paint what I want to paint. The area around here is so beautiful, with its rolling hills, deciduous forests, and prairies. I love to place a figure against that landscape."

Gerhartz credits an inspirational high school art instructor, John Baitinger, for helping shape his artistic direction. "He guided me through my formative years when I didn't know where I wanted to go with my art. But I already knew it was going to be a very important part of my life." He continued his studies at the American Academy of Art in Chicago, where he was awarded the Faculty Recommendation Scholarship and the President's Award in 1985. Later, artist Richard Schmidt was important in Gerhartz' career through sharing his knowledge and skill.

Despite his remarkable early success, Dan Gerhartz is determined to keep growing. "This is just the beginning," he says. "All I have to do is open a book with the work of the masters. Their technical ability is just so humbling. Painting is a never-ending learning process. I look forward to learning my entire life." To this end, he spends a great deal of time studying the work of artists who inspire him, including John Singer Sargent, Alphonse Mucha, and the French and American Impressionists. Particularly important have been Russian artists, especially Nicolai Fechin. "The Russians are so loose, but so honest," he explains.

Dan is quick to credit his wife Jennifer, whom he married in 1988, for her emotional support and objective critique. "She was a physical therapist, and knows anatomy and muscle structure better than myself. She can catch flaws I would never see." Their son Nicolai was born in 1992.

Dan Gerhartz' brilliant use of light and color has earned him numerous awards in his young career. His work has been featured in invitational exhibitions, including the Prix de West and the Artists of America exhibitions, as well as in public and private collections nationwide. He has taught workshops at the Scottsdale Artists' School and the Fechin Institute in Taos. "I always try to paint from the heart," he says. "Every day I thank God for the opportunity to do this."

Meyer Gallery is honored to be Dan Gerhartz' exclusive representative in New Mexico.
Read More